We are now on our winter hours;  we are open Saturday 12-6, or by appointment or by chance.  Chances are pretty good that we are around and working on the wines – so take a drive, drop by and see us.   Or email  or call (519 899 2479 / 519 381 1112) to reserve a time for: wine tastings, wine and gift-ware purchases, or a wine related function/special event.
Cannot make it out to the Winery?  Missing your favorite wines?  We can now ship to you – two bottle packages and full cases at the moment.  Minimum shipment is 2 bottles.  Shipping methods are in place (using age related ID), and will be set up for Thursdays weekly.   Until we set up a webpage, please call us directly, 519 381 1112, to ship your wine.  We accept Mastercard and Visa.  
Summer 2017 – Vineyard dinners are coming:  Call for Chefs:
Stay tuned for details, but we are going to set up an open tent and invite a different Chef (or team of Chefs) to prepare meals each weekend. We anticipate a different menu each time – burgers, fine cuisine, a wide range…….
We are preparing the list of potential Chefs, so please let us know if you have any interest in being one of our featured Chefs.  Please email us or call (519 899 2479).
Want to paint a picture such as below, (or another if you already have done this one) – and have a little wine at the same time?  Get a group of friends together then call us at 519 381 1112 to book a time for a painting session.  Next session, February 26, is booking now.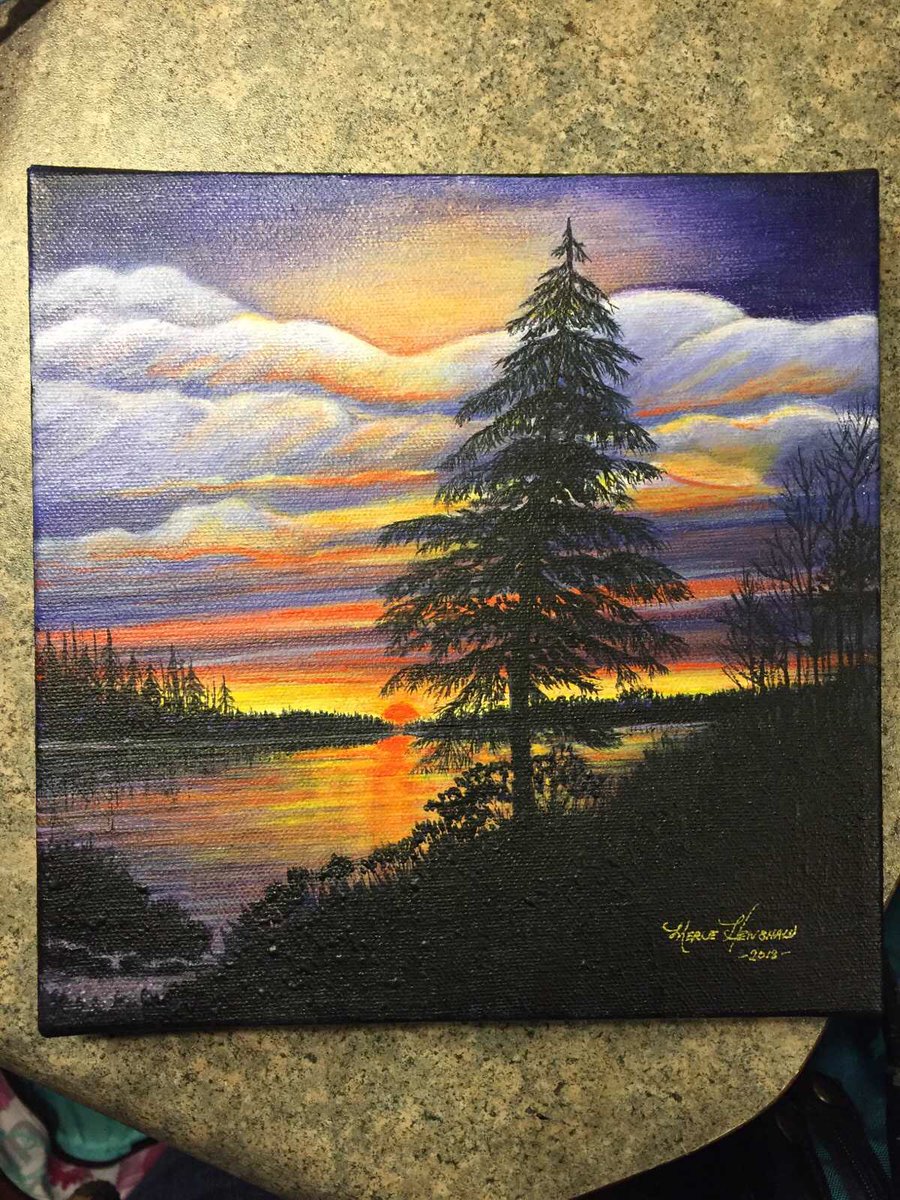 See our special events page for some ideas to pass the cold winter days – wine appreciation courses, wine and paint parties?
Latest – we have been featured in a video done by Ontario Southwest – check it out.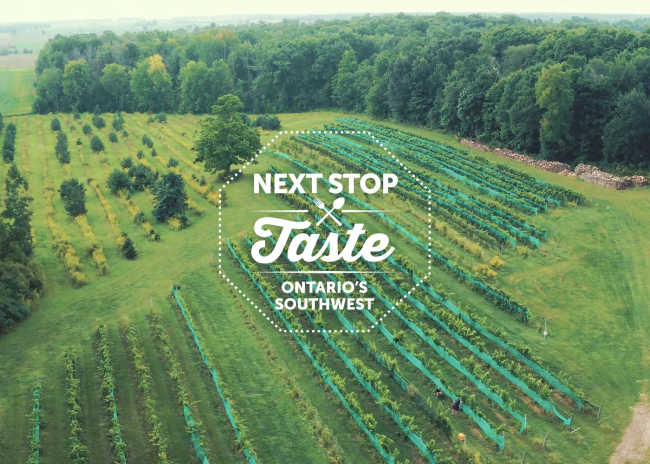 Our first Grape Stomp – Sunday September 25 went great – we also raised $540 for a new raptor rehab facility.  Thanks everyone for coming out and donating to a good cause.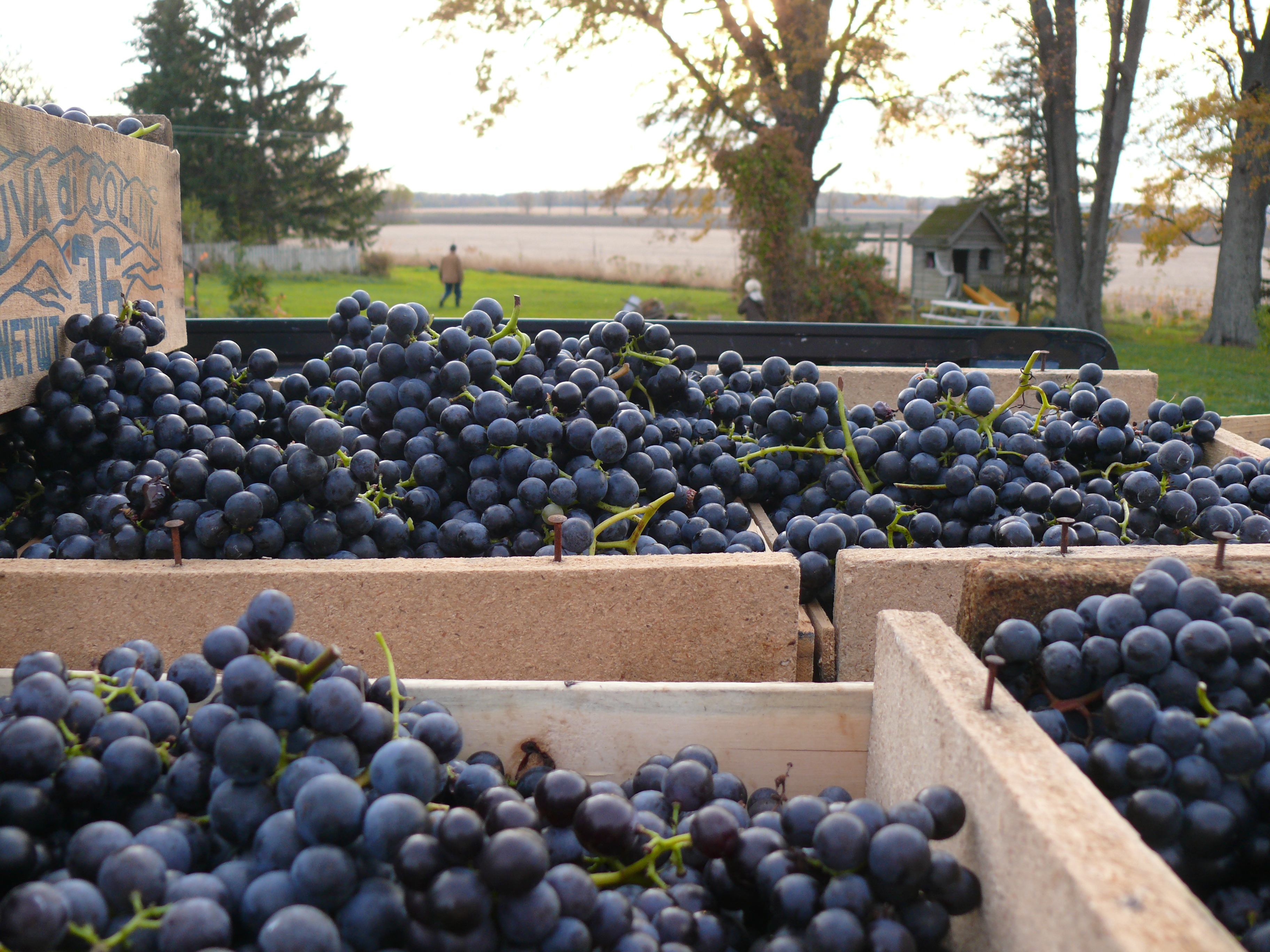 For a quick discussion on this years crop please see the attached link.
Alton Farms Estate Winery, Lambton County's only Grape Winery, has just released it's latest White Cat White, Aberarder Red and Baco Noir wines.  See our wines page for tasting notes.
Farmer's Market's are done for the summer season.  See you in the Spring.
You can now find our wines in 11 area restaurants, 8 in Sarnia and Point Edward, 1 in Grand Bend, and 1 in Bayfield.   See our Restaurant tab for the full listing, and ask for a glass, or bottle, of our wine on your next visit.
We are selling 11 wine varieties at the moment including Sauvigon Blanc, Riesling, Aberarder Red (our Bordeaux blend), White Cat White (a full bodied Sauvignon Blanc, Riesling blend) and others.  Please see our Wines tab for the current wine selection and tasting notes.  We carry a large selection of wine related items, artwork, artisanal glassware, clothing and decorations for those wine lovers in your life.  Check out some of the other links on our site for more information about our Vineyard, our Winery, our Wines and some of the nearby attractions.  
If you need an excuse to visit us in Lambton County – here is a great article from Dream Travel Magazine about some of the local attractions
We thank you for taking the time to find out more about the only "local" Vineyard and Winery in Lambton County.  We are encouraging others to join us and create an exciting new wine tourism region of Ontario – Lake Huron South Shore.  Shop local for your Wines.
If you would like to follow us please click on the Twitter link.